Check out our "Upcoming Dachshund Litters" below.  If you would like to be put on one of their waiting lists, please let us know by using the contact form at the right or you can call us at home:  828 321 4646 or cell:  828 360 4647. Dachshund Puppies for Sale: We offer Wire hair dachshund puppies for sale, English Creams, All patterns, Long & Smooth coats.  Sold & shipped to all 50 states.  If you are looking for a special little boy or girl, just keep checking here to keep up with what will be offered in the future.  Our upcoming litters will offer you a wide variety of dachshund puppies.  Just browse around and see what meets your fancy.  Our waiting lists can become quite long so if you see a couple that interests you,  get your name in the pot early.
Upcoming Litters and Puppies for Sale
UPDATED 11/13/20
POINT TO  PHOTOS FOR A LARGER VIEW
.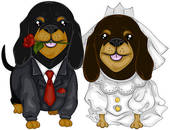 WE ARE LOOKING FORWARD TO OUR NEW FAMILIES IN THE FUTURE!

Faith & Jonah are expecting their new family around end of Nov.
Expecting all long coats – creams, brindles, black & creams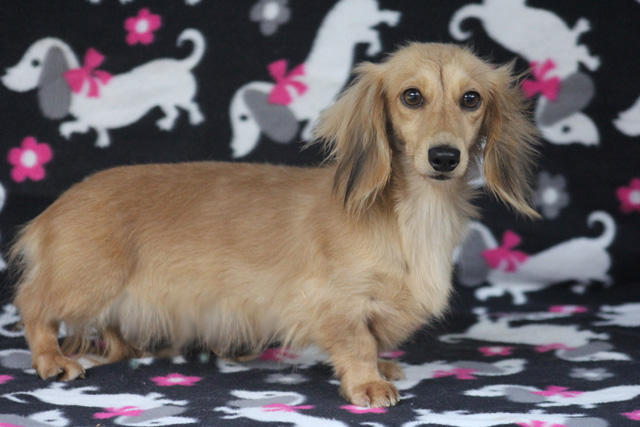 Mama Faith – long coat shaded English Cream – 9.5 lbs.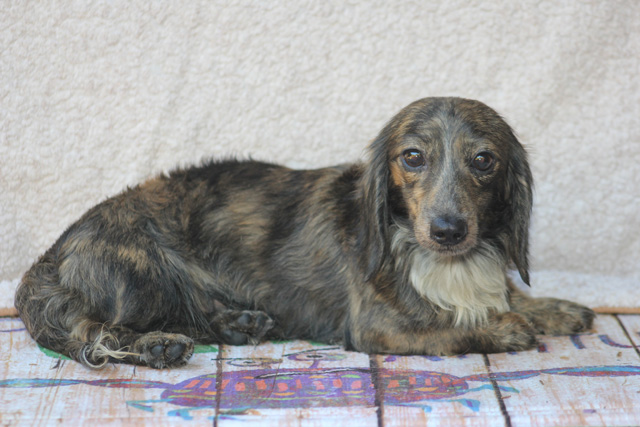 Papa Jonah – long coat cream brindle – 9 lbs.

PLANNED BREEDINGS FOR  2020
1.  Ruth & Hezekiah – smooth coats & wirehairs – creams/wheatens, reds
2.  Ellie & Moses – long & smooth coat reds, dapples
3.  Tallitha & Benny – all long coats – chocolates, isabellas,blues,  and dapples
4.  Lizzy & Moses – long coat creams, reds, dapples.
5.  Dovey & Abraham – long coats – creams,  black & creams
6.  Simon & Fallon – expecting long coats – shaded creams & black & creams
7.  Elizabeth & Levi – expecting long coat  creams.
8.  Eve & Esau – expecting smooth and long coats – blue & chocolates