Louie's Dachshunds Dams
Louie's miniature dachshund puppies for sale in North Carolina are produced by some of the prettiest girls around.  They are top of the line for looks, coats, temperament and conformation.  They produce very beautiful Dachshund puppies in all patterns and colors including the ever popular English Creams and Wire Hair Dachshunds.  They are all lovely ladies and like a lot of loving (just like us women folk).  They are all excellent moms and take excellent care of their babies – thus passing the healthy puppies on to you. We strive to have the highest quality Dachshund ladies so we can breed as true to the Dachshund standard as possible.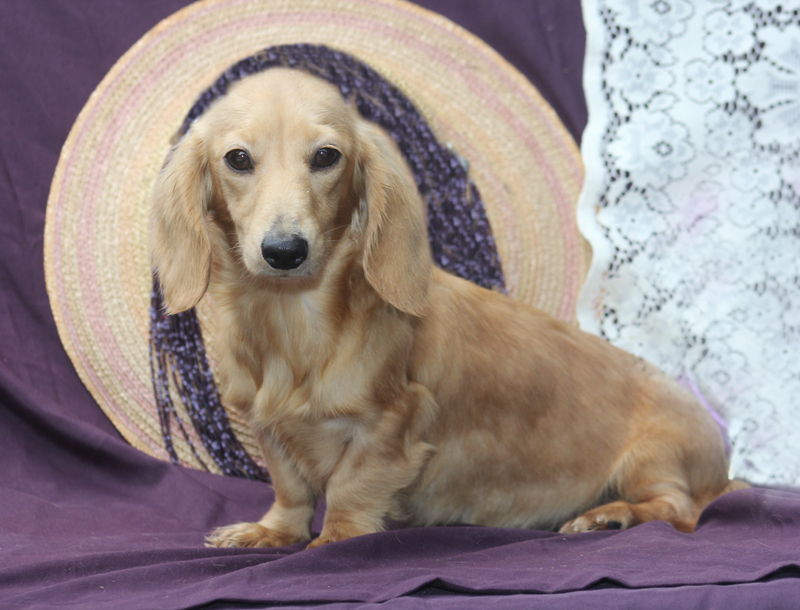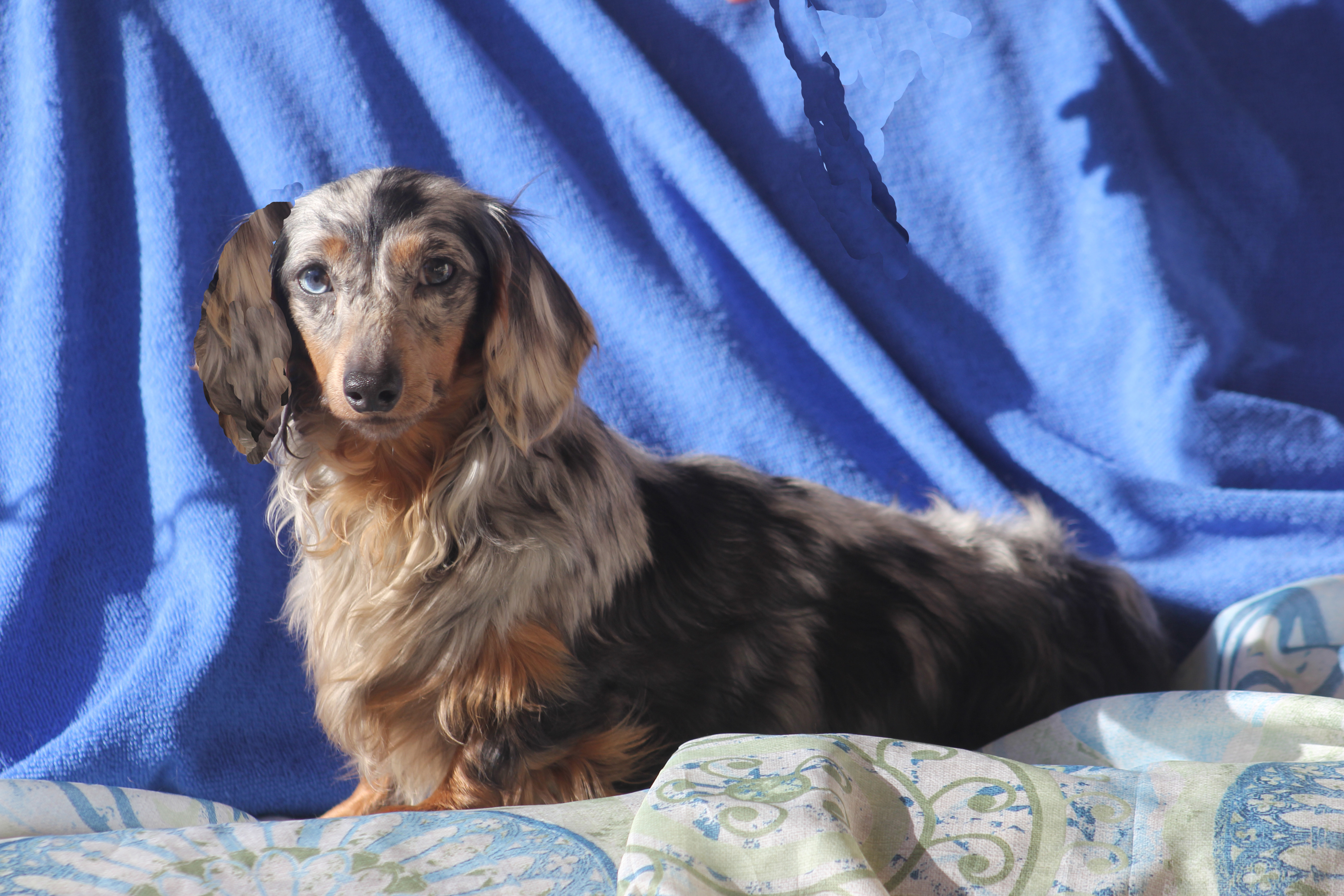 Joy
Joy is our beautiful little long coat blue & tan dapple.  She is the life of the crowd and strives to be the leader of the pack.  She loves to run and play in the mountains.  When put with the right fellow she produces "WOW" babies.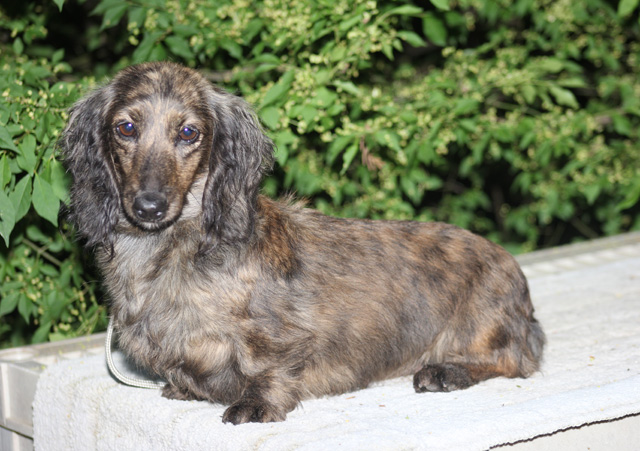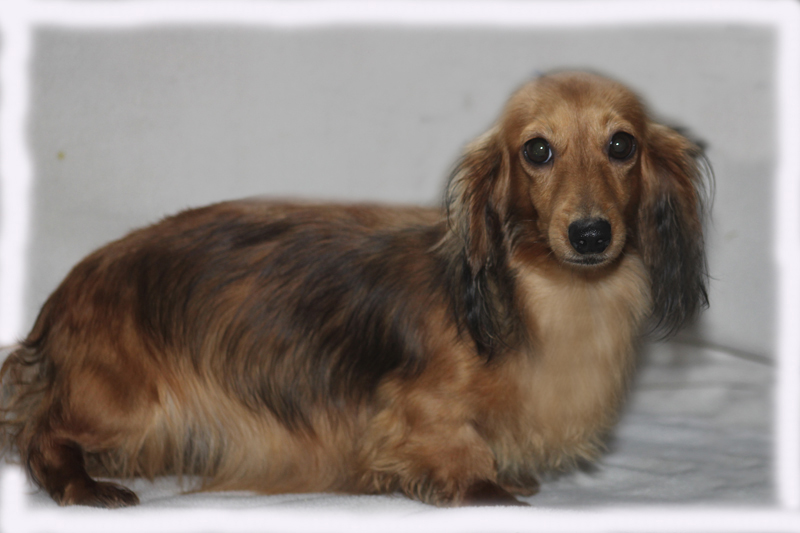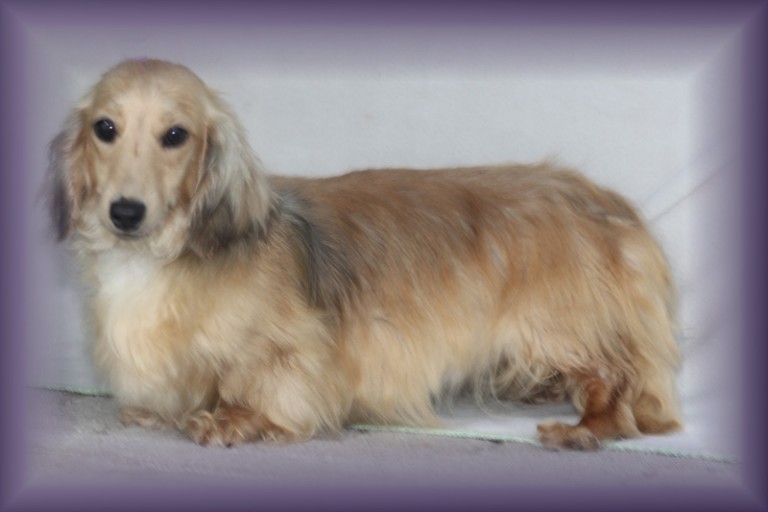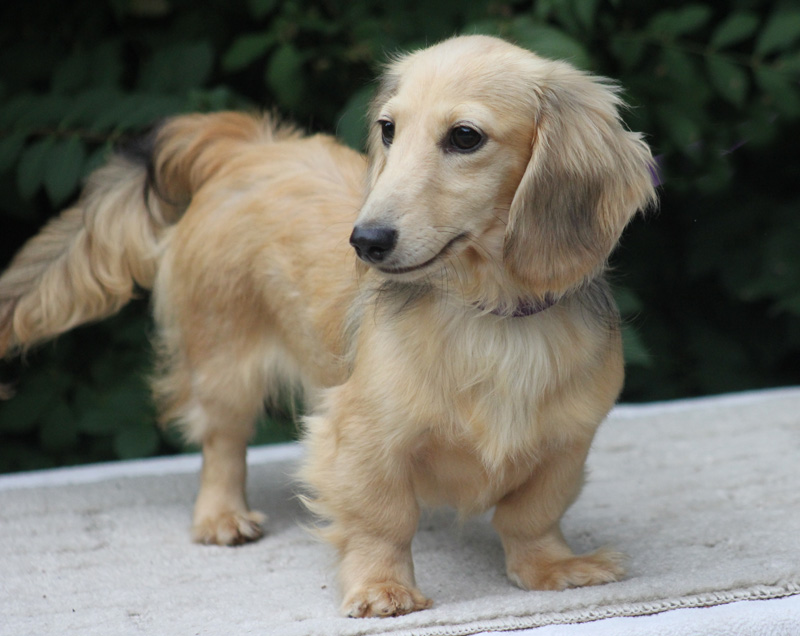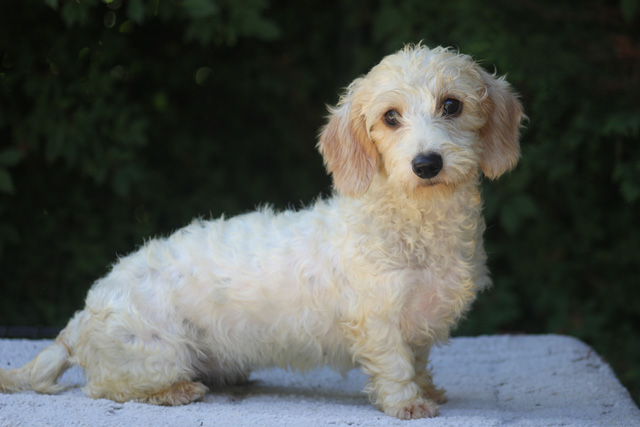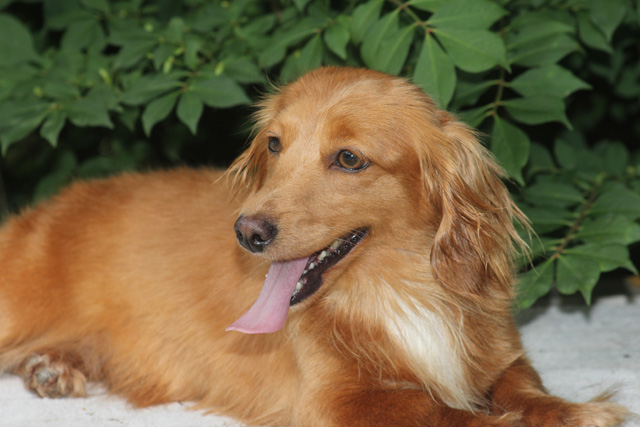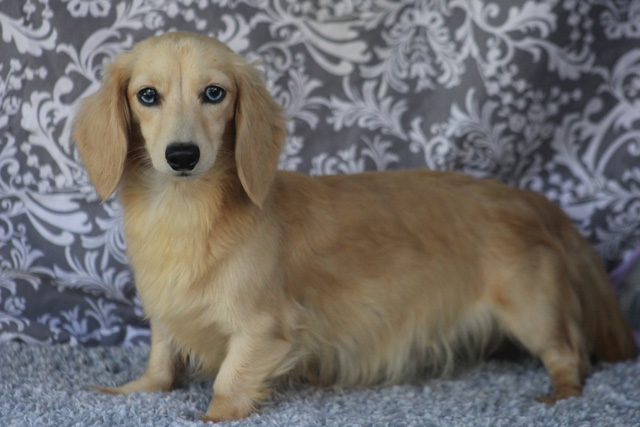 Blue Eyes Crying in the Rain
Blue eyes is our adorable little English Cream Dapple.  Her personality is just as beautiful as her blue eyes.   She actually belongs to my sister Marty, but she is part of the Louie's Dachshunds gang.  8.5 lbs.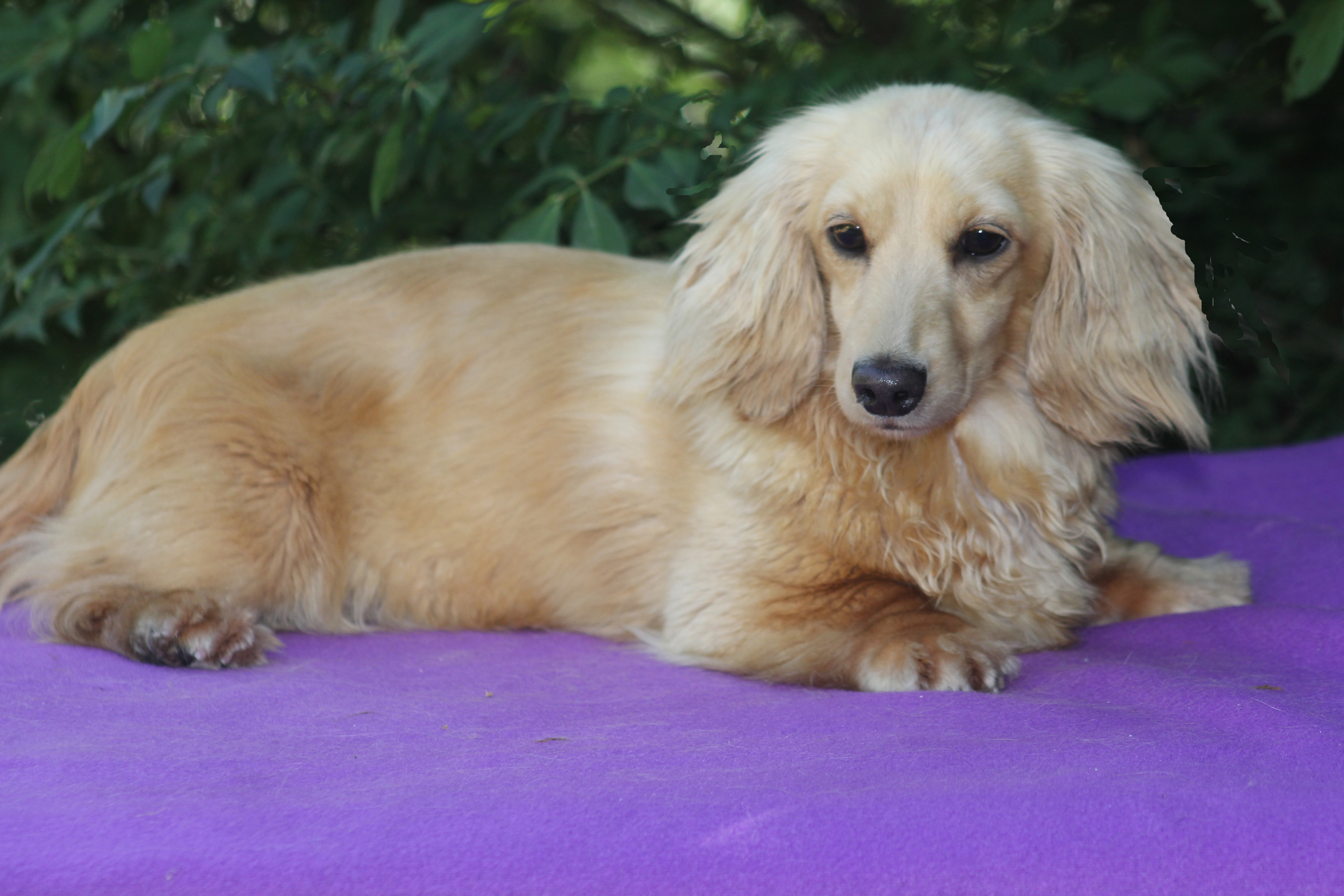 Susanna is one of our lovely English Cream gals.  Susanna is a unique little lady.  She picks her men deligently.  She really prefers John.  Susanna has a beautiful coat and a great personality.  10 lbs.