Louie's Dachshunds Dams
Louie's miniature dachshund puppies for sale in North Carolina are produced by some of the prettiest girls around.  They are top of the line for looks, coats, temperament and conformation.  They produce very beautiful Dachshund puppies in all patterns and colors including the ever popular English Creams and Wire Hair Dachshunds.  They are all lovely ladies and like a lot of loving (just like us women folk).  They are all excellent moms and take excellent care of their babies – thus passing the healthy puppies on to you. We strive to have the highest quality Dachshund ladies so we can breed as true to the Dachshund standard as possible.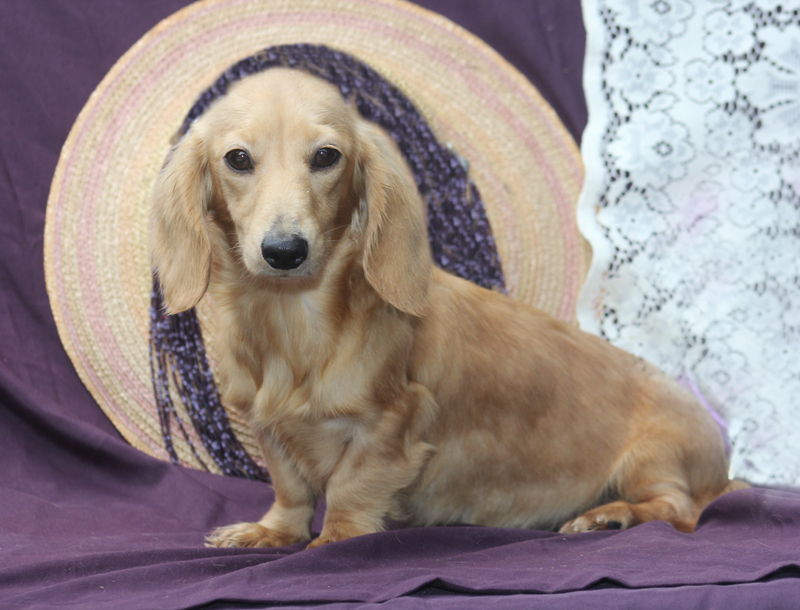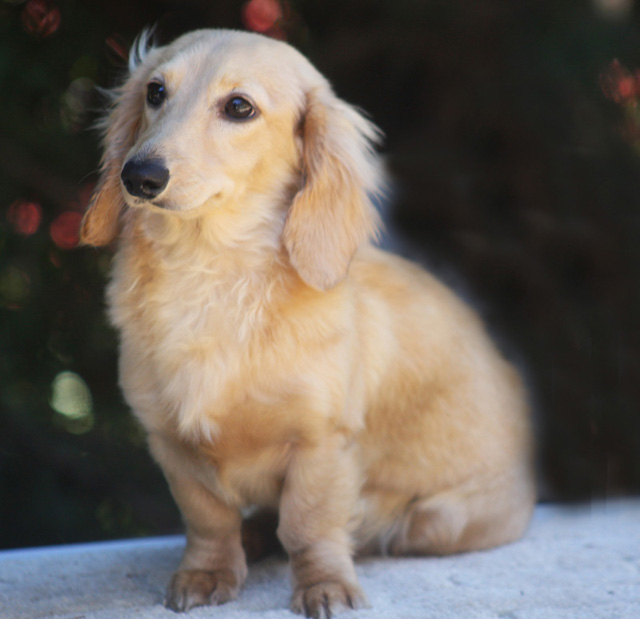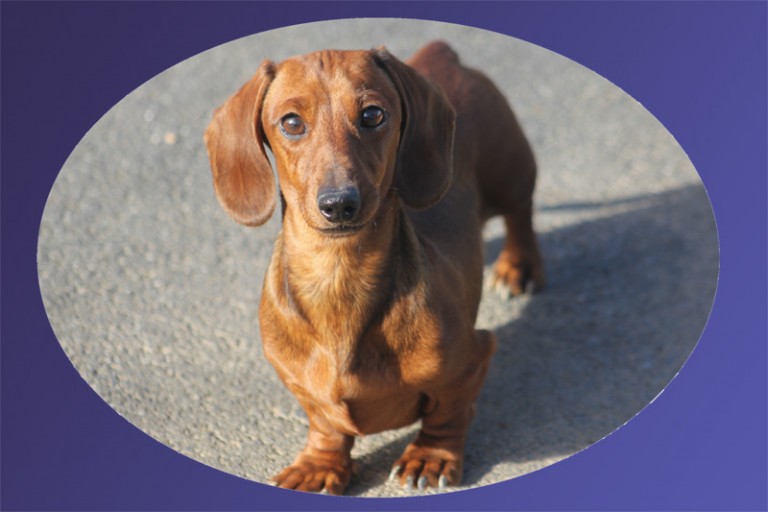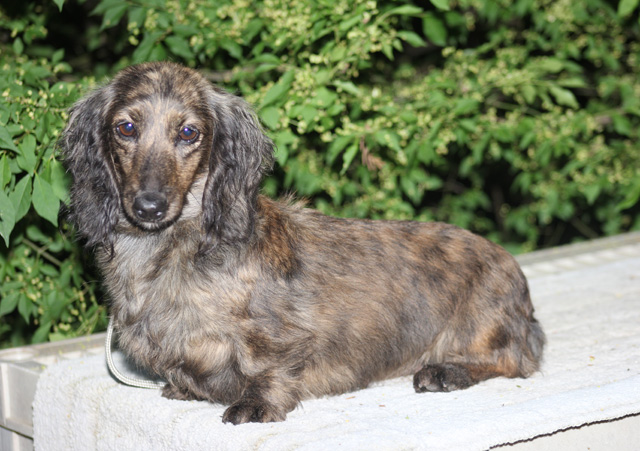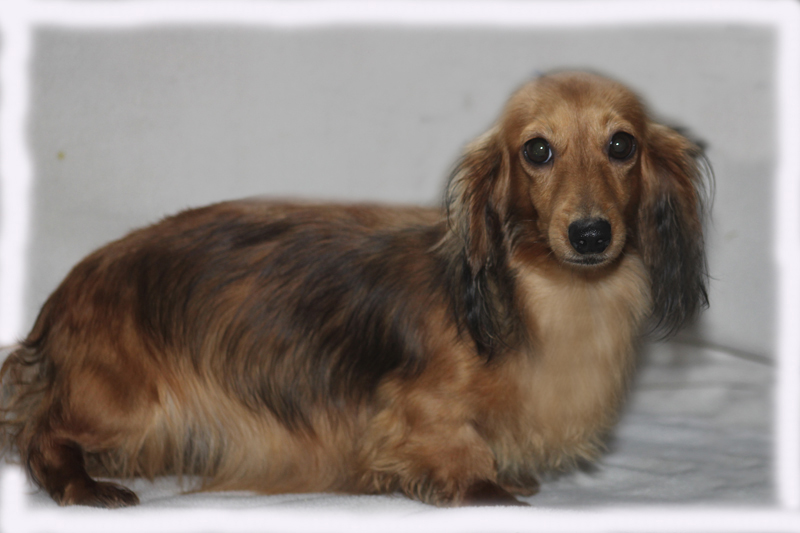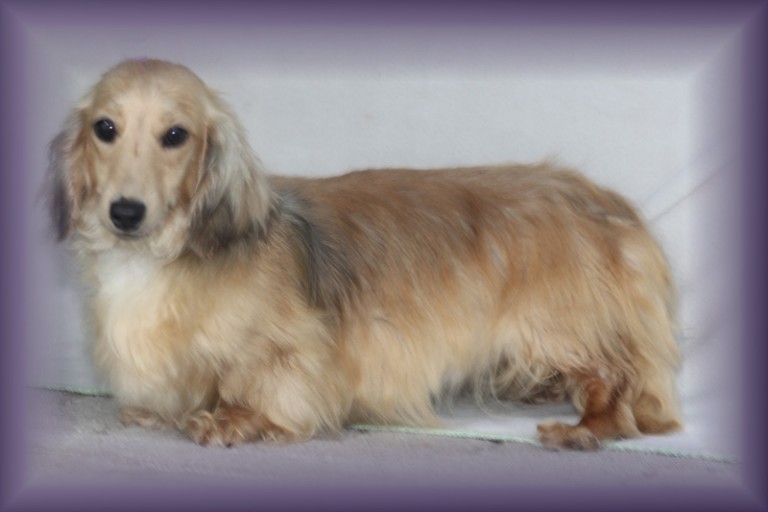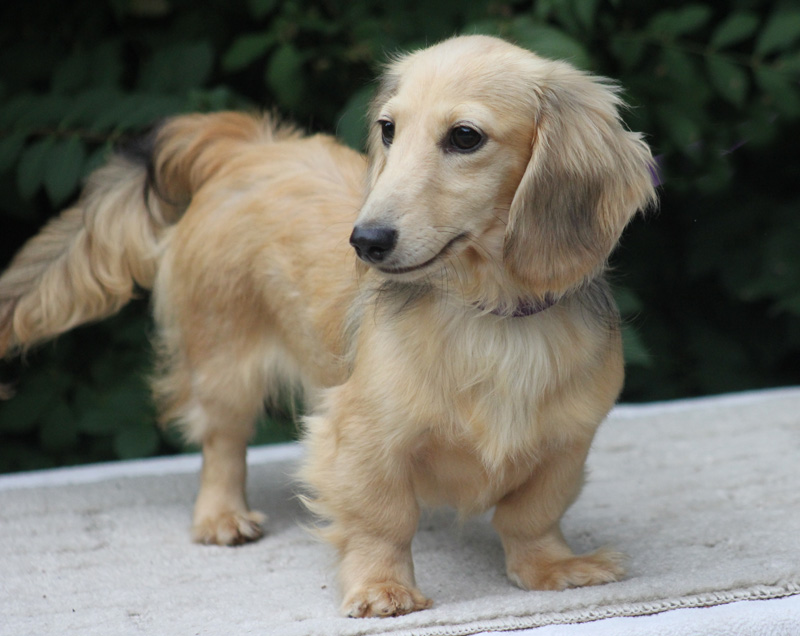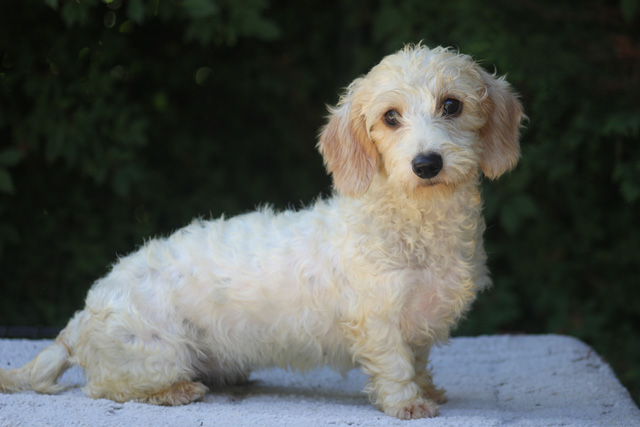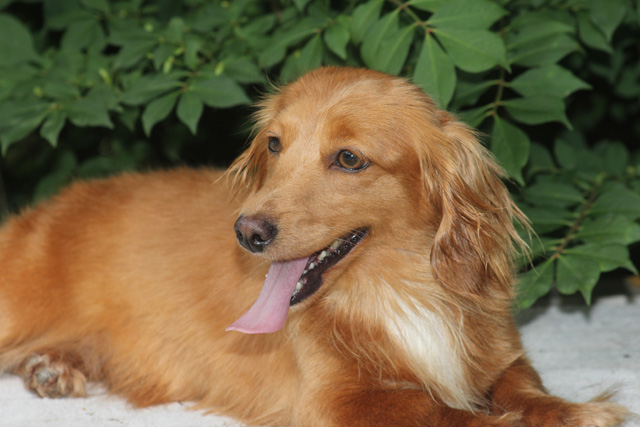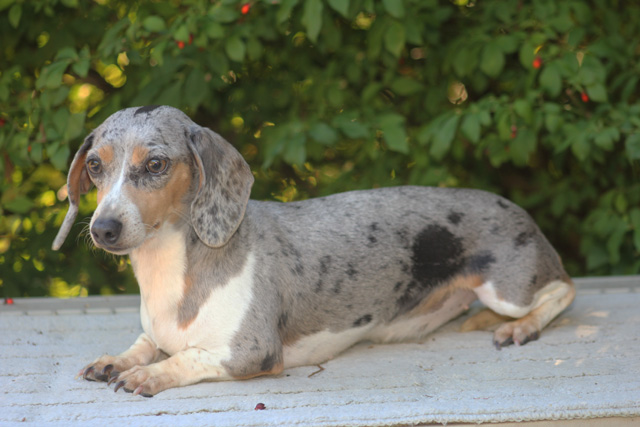 Rachael (AKA Blue Bonnet)
Rachael is a blue & tan dapple piebald & is the daughter of Lazarus.  She is a mixture of love & play just which ever one.