Louie's Dachshunds Dams
Louie's miniature dachshund puppies for sale in North Carolina are produced by some of the prettiest girls around.  They are top of the line for looks, coats, temperament and conformation.  They produce very beautiful Dachshund puppies in all patterns and colors including the ever popular English Creams and Wire Hair Dachshunds.  They are all lovely ladies and like a lot of loving (just like us women folk).  They are all excellent moms and take excellent care of their babies – thus passing the healthy puppies on to you. We strive to have the highest quality Dachshund ladies so we can breed as true to the Dachshund standard as possible.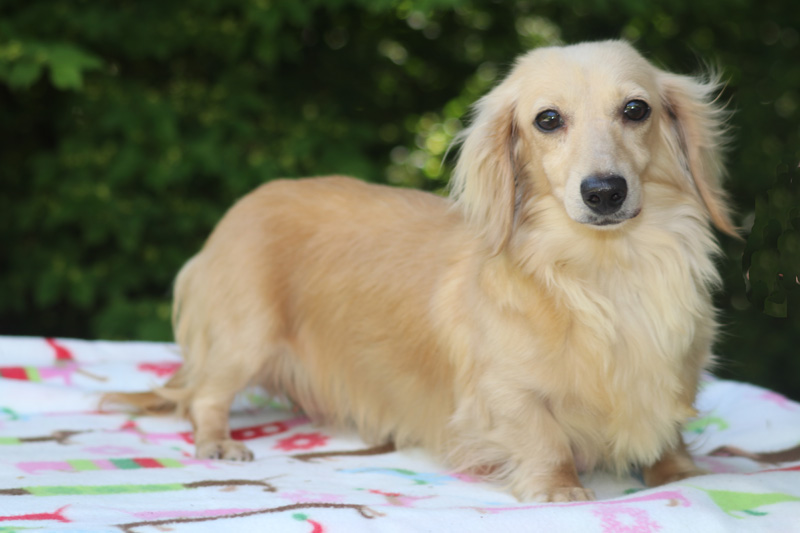 Hope
Hope is a long coat clear English Cream.  She is a very quiet soul.  She gets along with all of her playmates but still likes to keep her space.  She is very smart and likes to be loved.   10 lbs.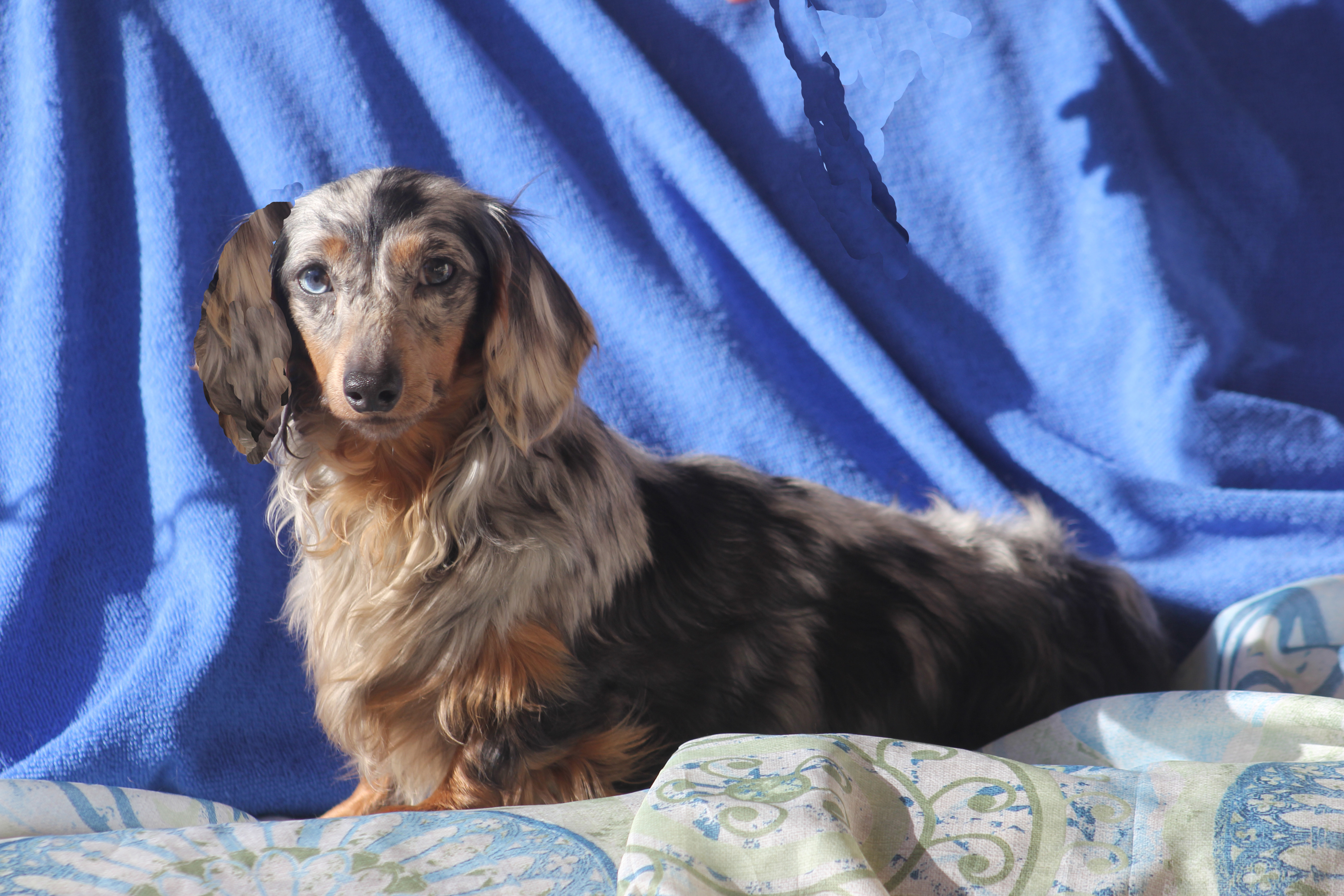 Joy
Joy is our beautiful little long coat blue & tan dapple.  She is the life of the crowd and strives to be the leader of the pack.  She loves to run and play in the mountains.  When put with the right fellow she produces "WOW" babies.   10 lbs.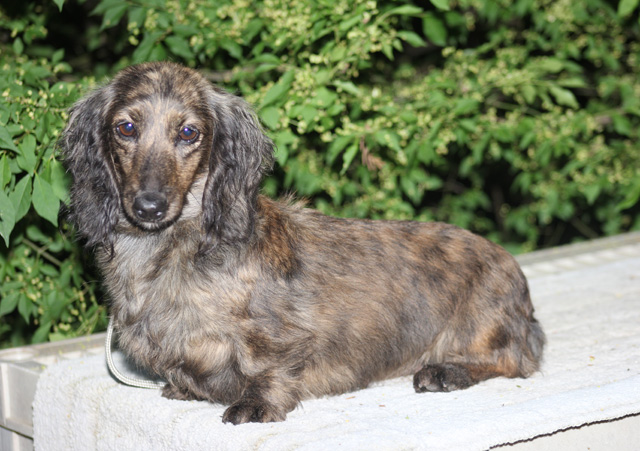 Serenity
Serenity is our smooth coat chocolate & cream lady.  She is very true to her name and is at peace with her Doxie friends.  She is very friendly and loyal.  10 lbs.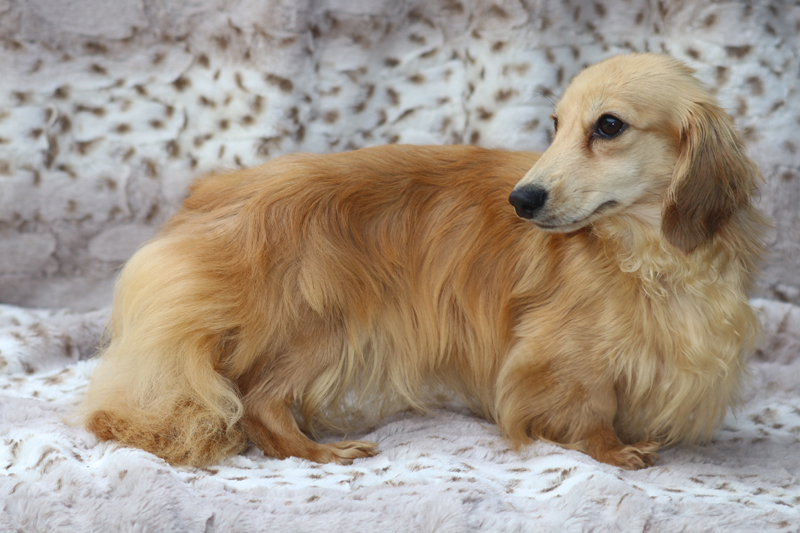 Martha
Martha is our beautiful shaded English Cream and  we are so glad she stayed to live with us.  She has a beautiful coat and an excellent temperament to go with it.   She is the daughter of John and Leah and has an excellent pedigree.  10 lbs.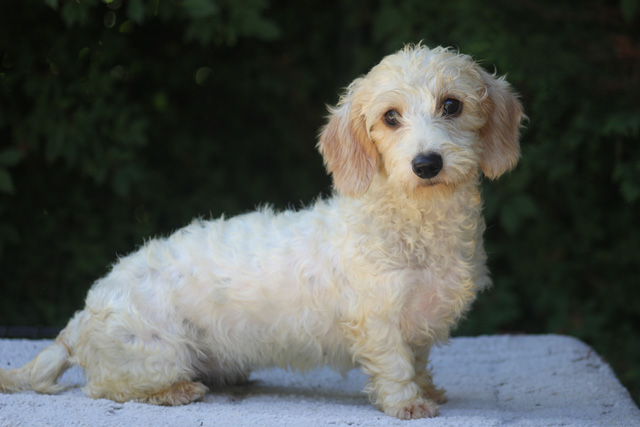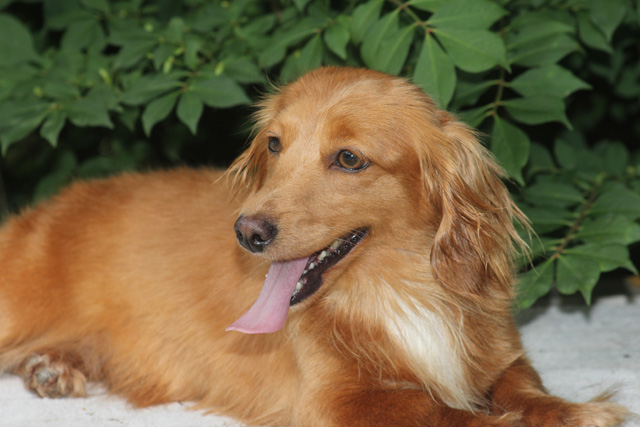 Candace 
Candace is our long coat red brindle.  Candace is so inquisitive and smart.  She loves to play with the pack and is very friendly.  9.5 lbs.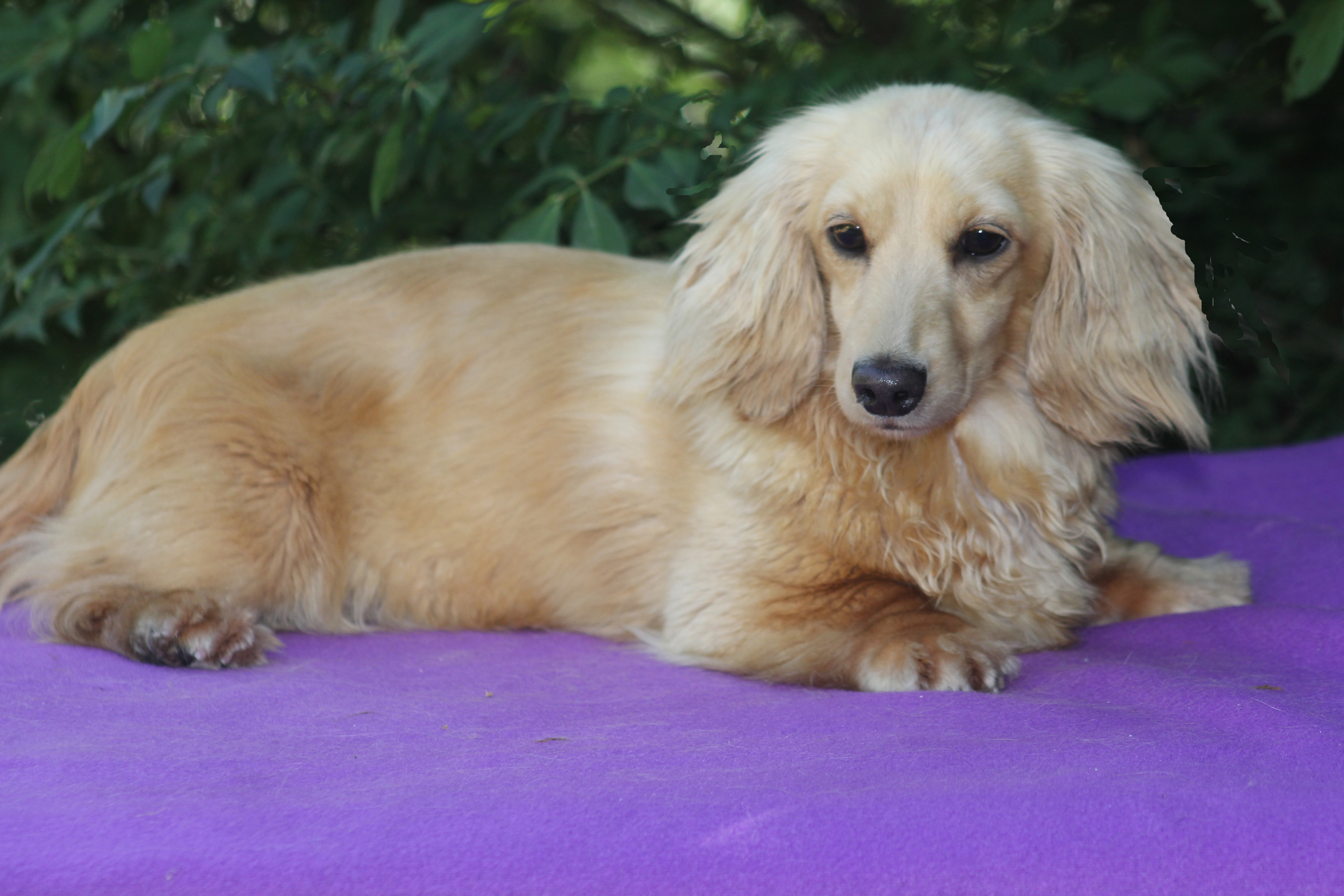 Susanna
Susanna is a clear English Cream and has all of the charm that goes along with it.  She is a very picky lady and only likes one man and that is John.  With this man of her choice, she produces awesome babies.  10 lbs.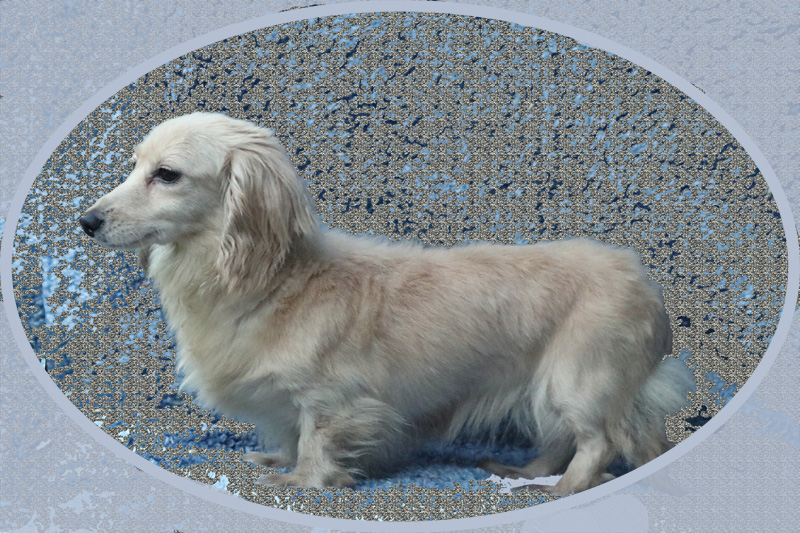 Abby
Abby is our little long coat English Cream baby doll.  She has a great personality and the looks to go with it.  She captures all hearts.  She is a third generations Louie's Dachshund.  9 lbs.

Shekinah
Shekinah is our long coat chocolate & tan dapple.  The word "Shekinah" means God's divine presence.  Well, Shekinah's presence is always known by her outgoing personality.  11 lbs.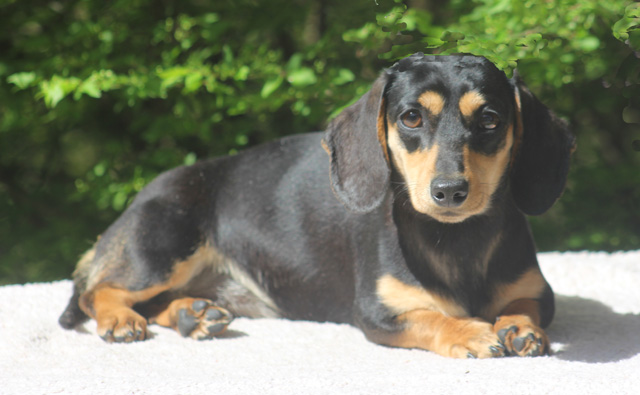 Angel 
Angel is our smooth coat black & cream fiesty lady.  She is the daughter of John and Ellie and has a great pedigree.  Angel doesn't always live up to her name as she loves to be promiscuous.  10 lb.