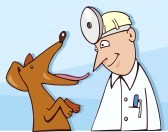 Health Guarantee
OF IMPORTANT NOTE!  As of April 1st, 2017, We now offer a five year health guarantee if your puppy is started and kept on Life's Abundance dog food thru out their lifespan. Check this out by clicking on the bag of dog food on the sidebar to the right.
Our health guarantee assures you that the puppy you choose is guaranteed to be in good health to the best of our knowledge upon the time of sale. The puppy is guaranteed to be free of genetic and/or life threatening diseases. We offer a 5 year health guarantee if your puppy is started on and kept on Life's Abundance dog food throughout his/her life. Otherwise the health guarantee is a 1 year health guarantee It is required for a licensed veterinarian to examine the puppy within 5 working days of purchase or there will be NO GUARANTEE on Breeder's part. This contract does NOT cover internal or external parasites or viruses.
If puppy is found to be unfit for purchase, the Breeder must be notified by the buyer and a written statement from a licensed veterinarian acceptable to both parties supplied before any replacement will be made. In the event of the death of the puppy a necropsy must be performed to determine the cause of death. Louie's Dachshunds will not be responsible for these charges. We do not offer cash refunds. We offer replacements if and when available. If a replacement is to be made, purchase price will go towards the price of another puppy of equal value when available. In the event of a replacement, the puppy must be returned within 5 days along with all the AKC paperwork and health records (unless the puppy has passed away).
Puppies are wormed on a 2 week schedule and given the age appropriate vaccine/s. You will be given a health record. Buyer agrees to maintain the health of this puppy by yearly vaccines, heart worm protection and regular vet checkups.
We DO NOT guarantee the size, weight, coat, color, skin condition, temperament or training ability of this puppy/dog. Upon breeding rights we DO NOT guarantee the breeding ability of this puppy/dog.
Spaying/neutering: We require that the puppy be spayed/neutered within 6 months of age unless puppy is sold for breeding or show purposes. After puppy is spayed/neutered, AKC registration application will be mailed to customer. Exceptions of course are accepted if in writing by vet.
If for any reason Buyer is unable to care for the puppy, buyer promises to contact the breeder in order to find the puppy/dog a loving home. Buyer agrees NOT to take the puppy/dog to an animal shelter for any reason. No money will be refunded. Once the puppy leaves the Breeders property, all sales are final.
Due to the varying kinds of dog food on the market and the different environmental conditions with which the dogs come in contact, we highly recommend you give your puppy NuVet Plus daily at the manufacturer's suggested dosage. For your convenience, you may order directly from the manufacturer (at up to 50% off what most veterinarians charge).  Please use code #60920 to order.  To order online click here or call 800-474-7044 .  By using autoship you can save an additional 15%.
Upon purchase of your puppy, you will be given the actual Sales Contract and Health Guarantee to read and sign. You will be given the opportunity to ask questions etc.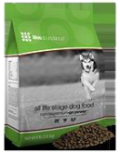 CLICK PHOTO TO ORDER
We highly recommend Life's Abundance Dog Food. Each ingredient in Life's Abundance food is carefully chosen to work with all the others to provide your dog with a wholesome, highly-nutritious and perfectly-balanced meal every day, every year over a long and loving lifetime. LIFE'S ABUNDANCE IS STRONGLY ENDORSED BY LOUIE'S DACHSHUNDS.