We would like for all of our prospective puppy owners to know that  we are inspected by USDA on  an annual basis and have always been found to be fully compliant.  Our license # is 55-A-0165.  This assures you that we are definitely not a "puppy mill" & that our dogs receive the highest required standard of care.
Jemima & Bo present their new family of smooth coat Dachshund puppies born 1/24/19.  Ready to go 3/21/19.  This is their first litter together and they are gorgeous babies. They have two red girls, one black & tan girl, and one black & tan boy.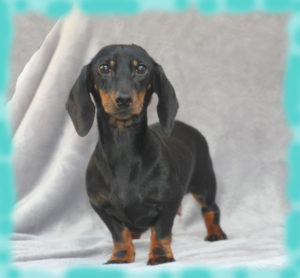 Mama Jemima – smooth coat black & tan – 10.5 lbs.
Papa Bo – smooth coat red – 10.5 lbs.  He belongs to a breeder friend of mine and I do not have a photo of him but heis a handsome red guy.
SCROLL DOWN TO SEE PUPPIES
CLICK ON 

"BUY NOW"

BUTTON TO THE RIGHT TO MAKE DEPOSIT

AVAILABLE – Rebekah is a smooth coat red girl.
2 weeks old – Ready to go March 21st.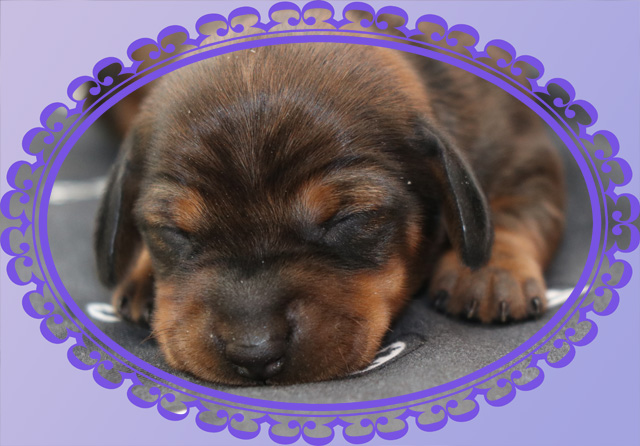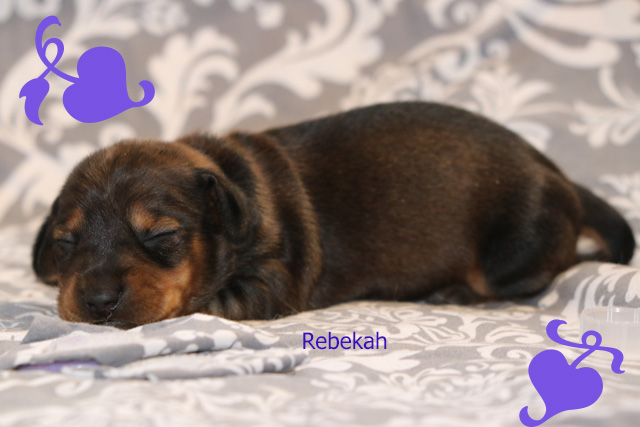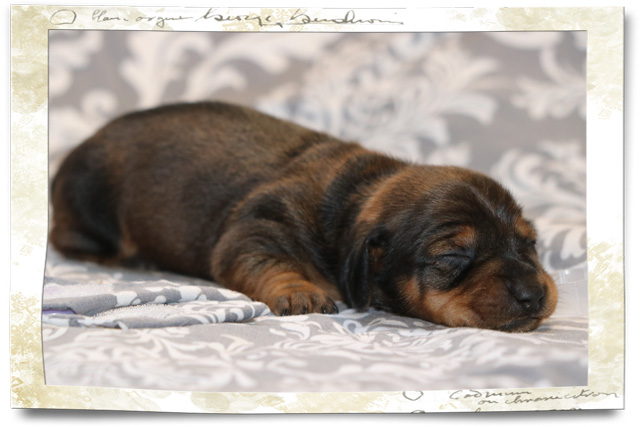 ADOPTED – David is going to live with the Cole family.
Congratulations David!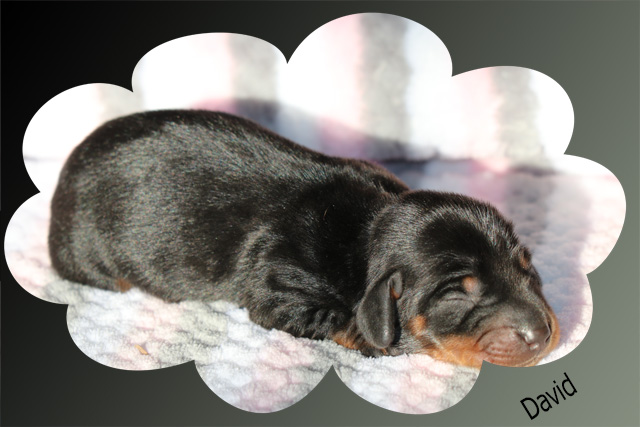 ADOPTED – Rachael is going to live with the Coordes family.
Congratulations Rachael!