English Cream Dachshund Puppies for Sale
Genesis & Paul have three  English Cream Dchshund Puppies for Sale.  They have two shaded cream boys and one shaded cream girl.  Of note to remember:  Shaded English Creams puppies are born dark and get lighter with time.  As an adult, they may have just a little black wisping thru their tail or ears.  This characteristic is what most folks love about the shaded English Creams.  
Mama Genesis is a long coat English Black & Cream dapple – 8.5 lbs.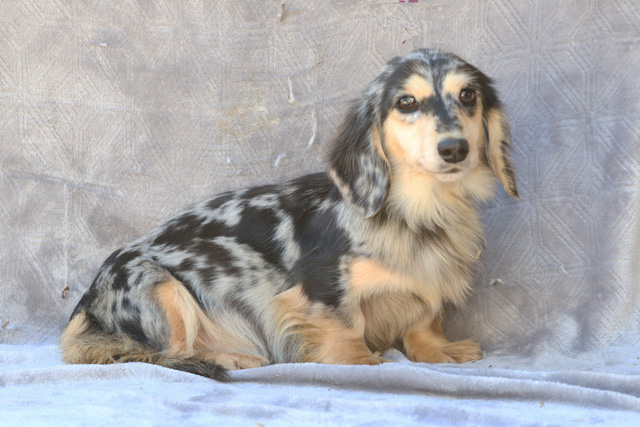 Papa Paul is a long coat clear English Cream – 8 lbs.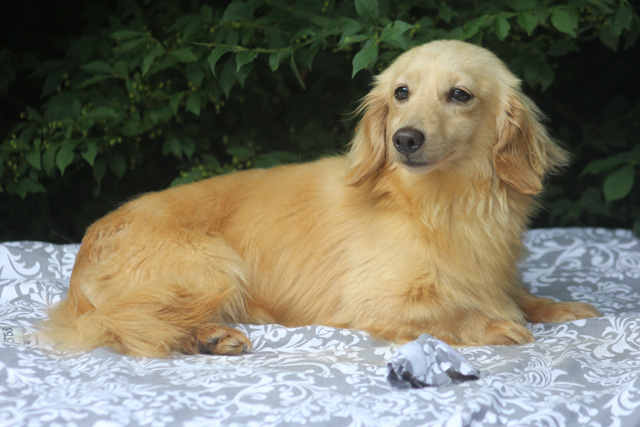 AVAILABLE – Jonathan is a long coat shaded English Cream boy.
4 weeks old – Ready to go 02/17/19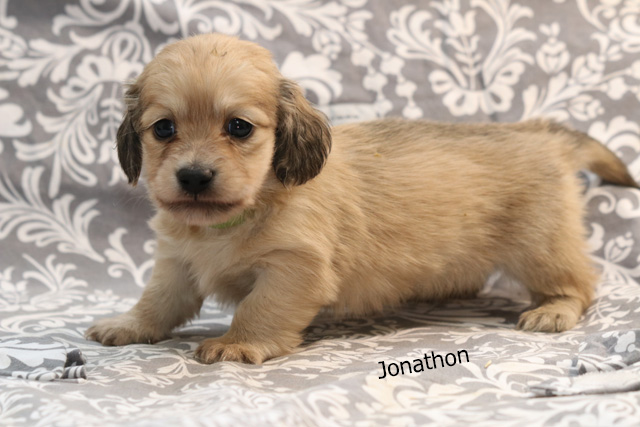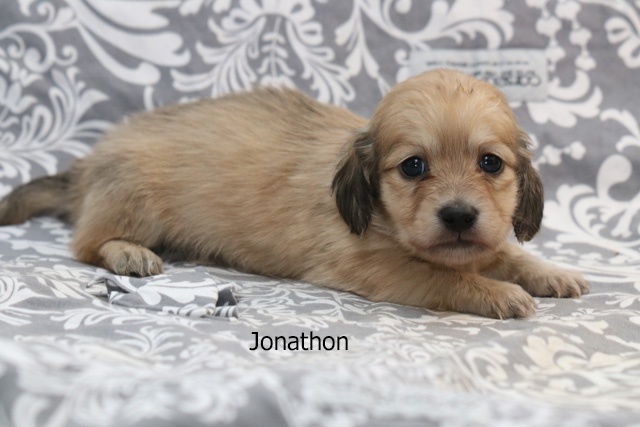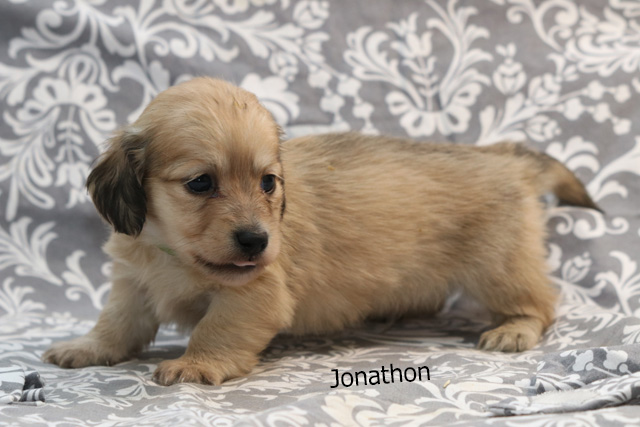 ADOPTED – Silas is going to live with the McGaughy family in Concord, N.C.
Congratulations Silas!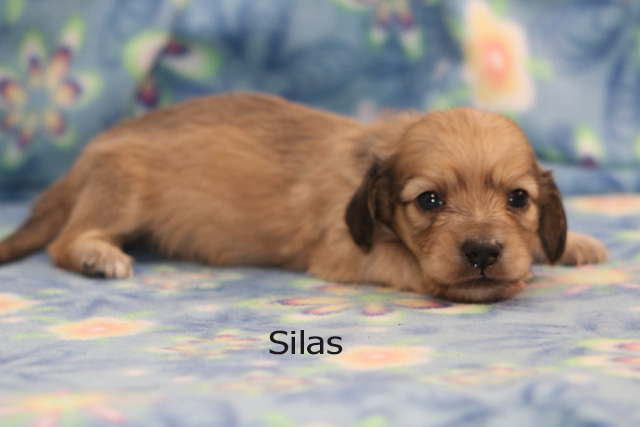 ADOPTED – Abigail is going to live with the Arnold family.
Congratulations Abigail!